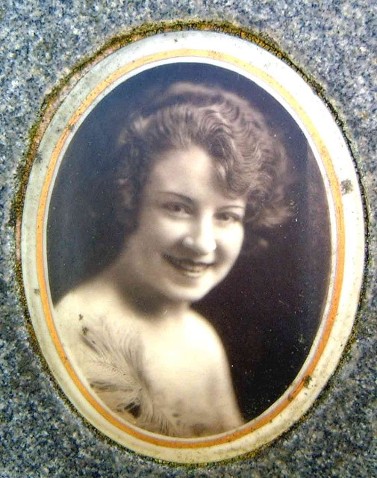 Edna M. Wolters
1903 - 1928
Enda covers herself with a feather.
FASHIONS OF THE TIMES:
Rico Nitrio (upper left), 19 in 1931, poses ready for business in a knotted Windsor, overcoat and brushed felt hat.
Elivira Russett(upper right), 1893 - 1926, displays a curl in the middle of her forehead and a gossamer gown from the twenties.
Catherine Elich (bottom), 1905 - 1927, wears cropped hair and full fur - distinct Roaring Twenties fashion.
Private James Kendrick, WWI Veteran
Died May 25, 1919 age 25.
"Private James J. Kendrick returned safely to San Francisco, after surviving eight charges in World War I. But on May 26, 1919, a quick-triggered cop shot him in a brawl outside the Eureka Café at 513 Cortland. ran stories on Kendrick's death, his funeral, attended by 1000 veterans of the 363d Infantry, and the trial of the police officer who was found guilty for manslaughter.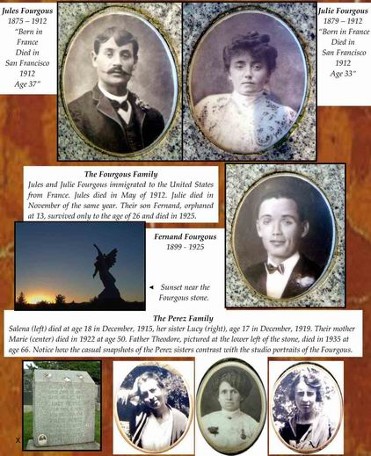 > CLICK ON ANY PICTURE TO SEE AN ENLARGED CLOSE-UP <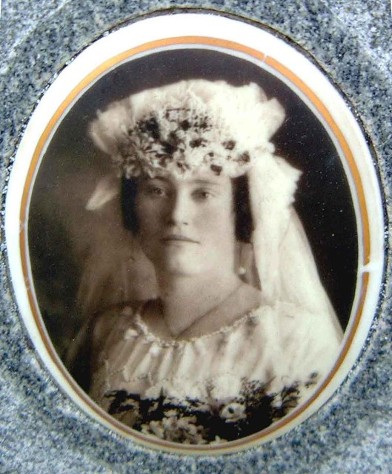 Dorothy Kristolovich
January 4, 1901 - April 20, 1929
Dorothy died giving birth to her son Joseph. His epitaph on the same stone reads: "Born and died on April 20, 1929
Joseph Kristolovich Born and died on April 20, 1929"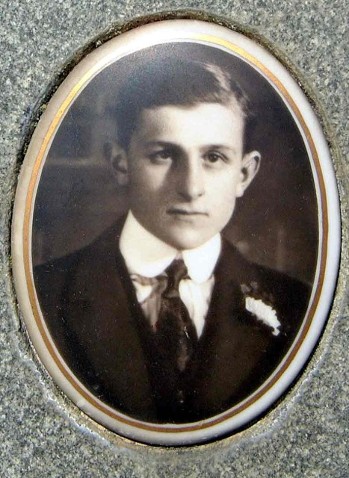 Liberante Terranova
"Liberator of the New World"
1905 - 1924